Things To Do
Gangtok Sightseeing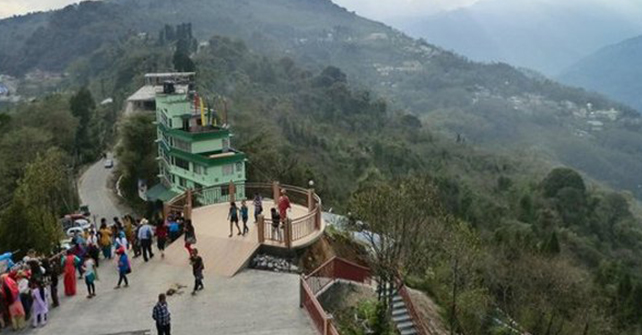 Tashi view point

Situated 8 km away from the main town of Gangtok, Tashi Viewpoint is a scenic beauty from where travellers can get a view of the magnificent Mount Sinilochu and Mount Kanchenjunga. This spot also serves as an amazing picnic place for local as well as foreign tourists due to the presence of a cafeteria and sheds bordering the site of the viewpoint.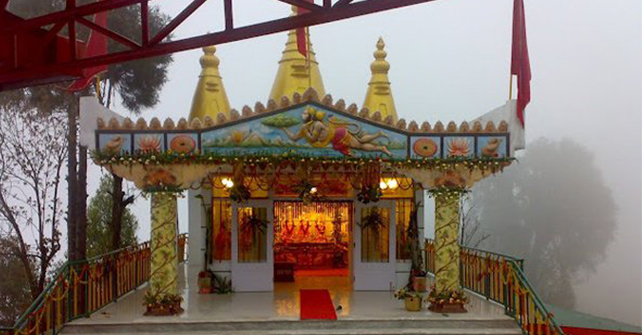 Hanuman Tok

Hanuman Tok is a very famous temple of Gangtok which is named after Lord Hanuman and is a maintained by the Indian Army. The temple also gives an amazing view of the Kanchenjunga peak which is the third highest peak in the world.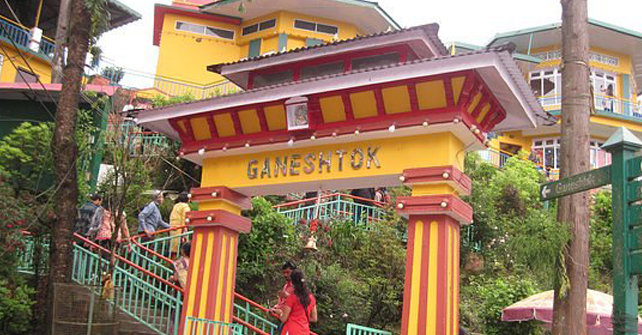 Ganesh Tok

Ganesh Tok is a Ganesh Temple located 7 km from Gangtok at an altitude of 6500 m. The temple is so small that it can accommodate only one person at a time and one has to crawl to reach there.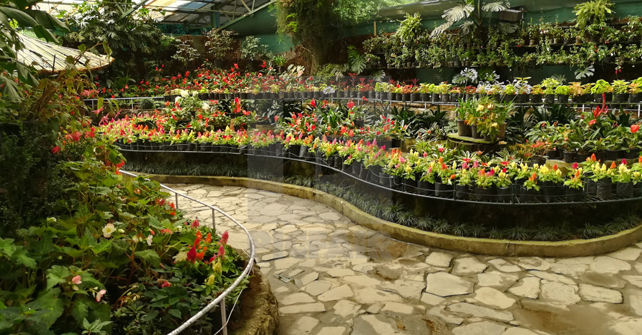 Flower Exhibition Centre

Flower Exhibition Centre showcases flowers from the different parts of Sikkim together under a single roof which makes it a heaven for all the nature lovers.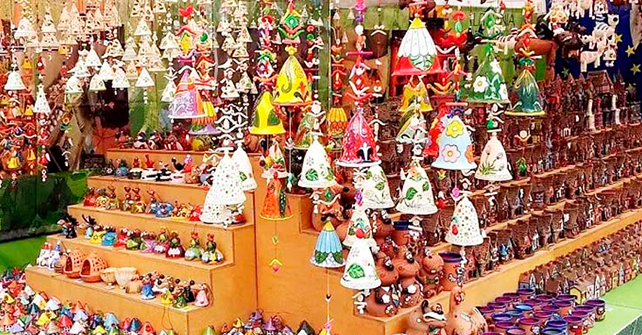 Cottage Industry and Handicraft Centre

The Handloom and Handicrafts Centre of Sikkim was established in the year 1957 as a Technical Institute for Training and Production of traditional arts and crafts. The main objective of the centre was to preserve the traditional arts and crafts of the state, encourage the peoples to participate and develop their skills through different up-gradation programmes, increase the opportunity for employment, generate income through Handloom and handicrafts sector and for national and international recognition for the handlooms and handicrafts of Sikkim. It is a must visit place with the authentic warehouse of traditional handicrafts and handlooms, most popular articles are the hand-woven carpets, blankets, shawls, thangka paintings, choktse (hand carved foldable tables), hand-painted masks and dolls, it also houses wooden dolls, dappled applique works, batiks, lamp-stands, shade, bamboo-craft, rich brocade and embroidered boots.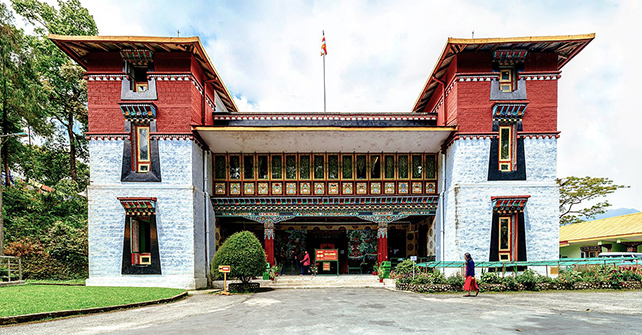 Namgyal Institute of Tibetology

The museum, housed in a traditional Tibetan-style mansion, boasts a jaw-dropping collection of artefacts related to Vajrayana Buddhism and the Tibetan culture. The main aim of the museum is to promote scholastic and cultural research. The museum displays Buddhist manuscripts, icons, thangkas, which are Tibetan cloth paintings and some Tantric ritual objects. The museum also houses ritual objects, jewellery, mementos, books and documentaries on Sikkimese tradition and culture.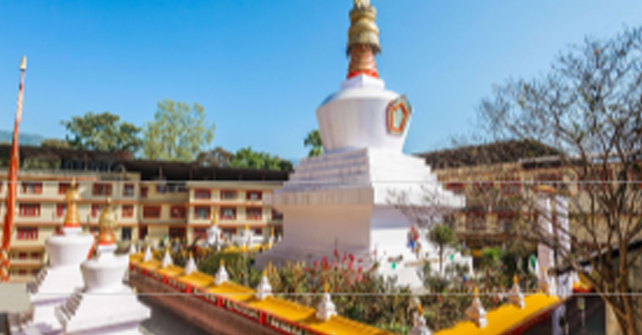 Dro-dul Chorten

One of the most important stupas in Sikkim, Do-Drul Chorten was built in the year 1945 under the supervision of late Truslshi and Rimpoche. The Stupa has around 108 Mani Lhakor or prayer wheels.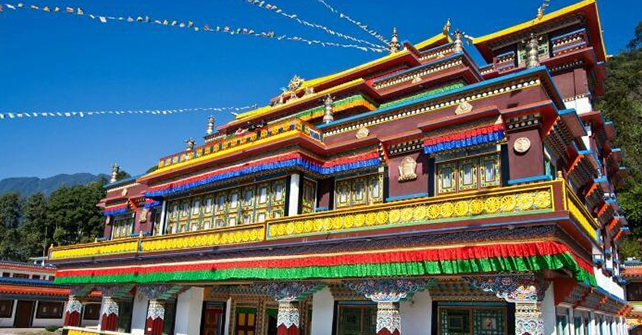 Rumtek Monastery

This Monastery is situated 24 km from Gangtok and is considered to be of the most sacred monasteries in Buddhism. The most sacred traditional Buddhist rites are performed in this very building and the religious significance of Rumtek Monastery has attracted devotees and tourists from all over the world.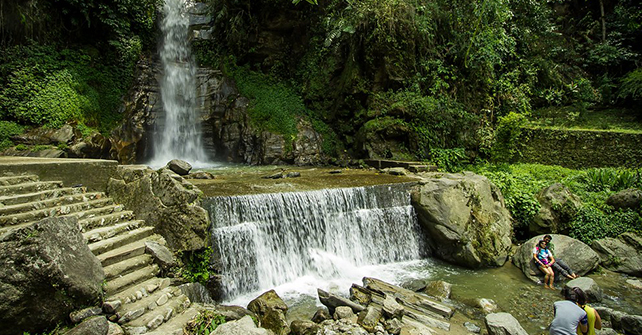 Banjakhri Falls

A new sightseeing destination for the tourists and spread over an area of two acres of land, the Banjhakri Falls is situated at a distance of 10-12 kilometres from Gangtok. Beautifully landscaped gardens are present around the waterfall along with beautiful statues of LyamLymay, Mangpas, Lepcha, and Ban Jhakri ancestors. (maximum 6 hours).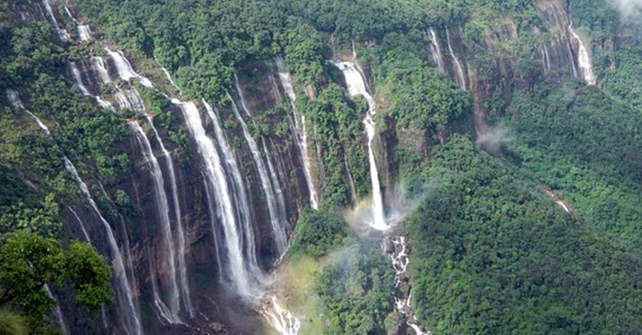 Seven Sister Water Falls

One of the most beautiful and awe-inspiring spectacles of Gangtok, the Seven Sisters waterfalls should definitely be visited when you are in Gangtok. The Seven Sisters waterfalls reflect the unique creativity of nature- seven separate waterfalls, originating from different sources and flowing side by side, marge into one powerful waterfall mid-way through. The combined force of these seven streams results in a thunderous waterfall which captures the imagination of all viewers with its might.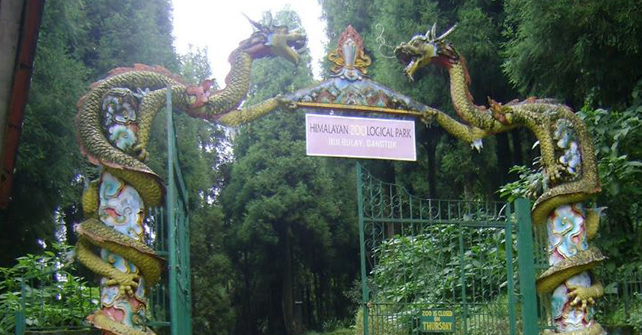 Himalayan Zoological Park

Located close to Gangtok, the Himalayan Zoological Park is one of the great tourist attractions in Gangtok. Though natural beauty can be enjoyed everywhere in Gangtok, the concentrated natural variety that is to be found in this zoological park gives you a different insight into nature's bounty in Sikkim. There is a lot that can be enjoyed inside this park including a dazzling variety of flora and fauna. Red Pandas, Himalayan Black Bears, Snow Leopards, Clouded Leopards, Barking Deer find a home here as do birds like Lady Amherst Pheasant, Kalij, Satyr Tragopan among others.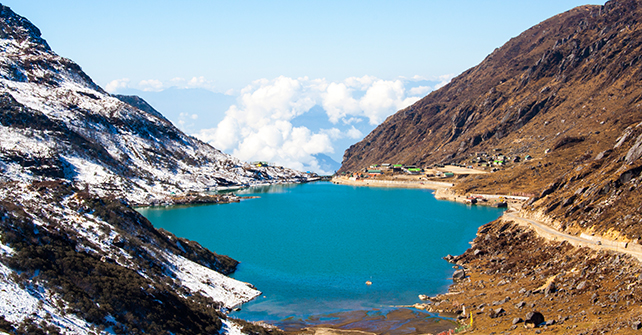 Tsomgo Lake

Tsomgo Lake, also known as Tsongmo Lake or Changu Lake, is a glacial lake in the East Sikkim district some 40 kilometres (25 mi) from the capital Gangtok. Located at an elevation of 3,753 m (12,313 ft), the lake remains frozen during the winter season. The lake surface reflects different colours with change of seasons and is held in great reverence by the local Sikkimese people. The lake has been considered as holy and been worshipped by Sikkimese people since years.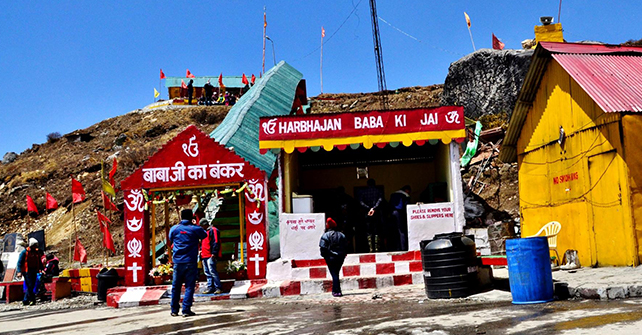 Baba Mandir

Baba Mandir (13,200 ft.) Which is 65 kms one way from Gangtok city. Situated on the road passing between Nathula and Jelepla Pass, Baba Mandir is the shrine which was built at the Samadhi of Baba Harbhajan Singh. Indian army personnel- have come to believe his spirit protects every soldier in the inhospitable high-altitude terrain of the Eastern Himalayas. As with most saints, the Baba is believed to grant favours to those who revere and worship him. He is said to be protecting the country even after death.
Nathula Pass

Nathu La is a mountain pass in the Himalayas in East Sikkim district. It connects the Indian state of Sikkim with China's Tibet Autonomous Region. The pass, at 4,310 m (14,140 ft) above mean sea level,[1] forms a part of an offshoot of the ancient Silk Road. Nathu means "listening ears" and La means "pass" in Tibetan.[2] On the Indian side, the pass is 54 km (34 mi) east of Gangtok, the capital of Sikkim. Only citizens of India can visit the pass, and then only after obtaining a permit in Gangtok.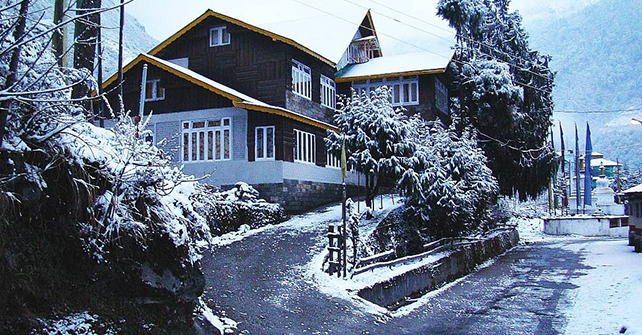 Lachung

Lachung is a town and hill station in northeast Sikkim, India. It is located in the North Sikkim district near the border with Tibet. Lachung is at an elevation of about 9,600 feet (2,900 m) and at the confluence of the lachen and Lachung Rivers. Lachung has been described as the "most picturesque village of Sikkim".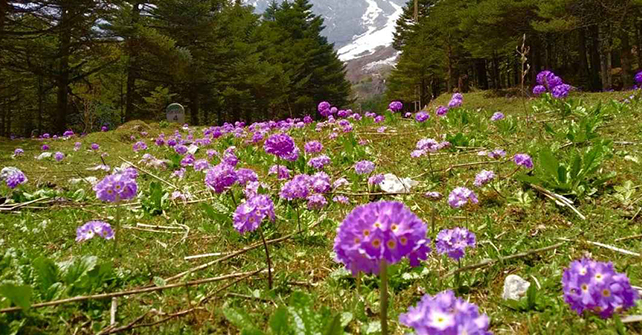 Yumthang Valley or Sikkim Valley of Flowers sanctuary

The popular Yumthang Valley in North Sikkim is located 140 km north of Gangtok. Famous as the "Valley of flowers", this is a rare and exotic location with hot springs, rivers, yaks and lush green meadows. Situated at an elevation on 3564 metres, this stunning valley is a paradise for nature lovers as it houses the Shingba Rhododendron Sanctuary which has over 24 species of Rhododendron flowers (the state flower) blooming from late February to mid-June.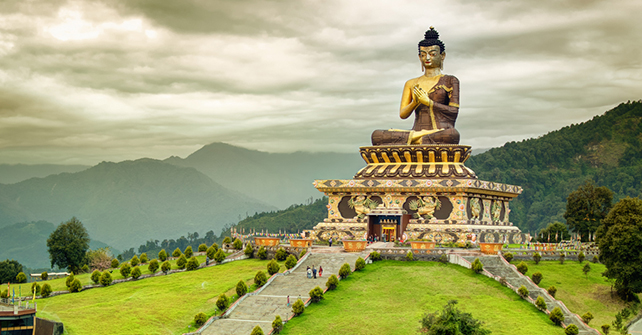 Ravangla

This is a relatively new tourist spot in South Sikkim. Situated at an elevation of 8000 ft the small picturesque semi town on the Gangtok-Gaysiling highway, Ravangla is becoming a hot destination for its breathtaking landscape and tranquility. The town and its surrounding area offer an undisturbed view of the snow ranges of Greater Himalayas. Mt. Kanchenjunga, Mt. Pandim, Mt. Sinialchu, Mt. Kabru are just a few of the major peaks that are clearly visible from here. Upper ridges of the area experience snowfall during winter. Thousands of known and unknown flowers are in full bloom during April-May and Ravangla gets a romantic look with the colors and fragrance of the flowers. It acts as the starting point for the trek to Maenam Wildlife Sanctuary. It is approximately 65 km away from the state capital Gangtok and 120 km away from Siliguri, West Bengal.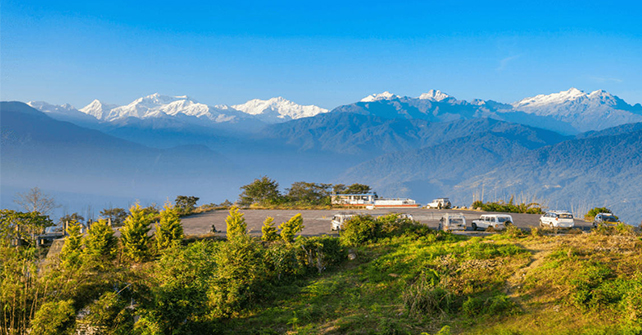 Pelling

Pelling is a small hill town in the district of West Sikkim, India. Pelling is nestled at an altitude of 2,150 m (7,200 feet).The Himalayas and the Kanchenjunga may be viewed at close quarters from Pelling.The land around Pelling is still a virgin territory and is bathed with alpine vegetation, with numerous waterfalls lining the hillside.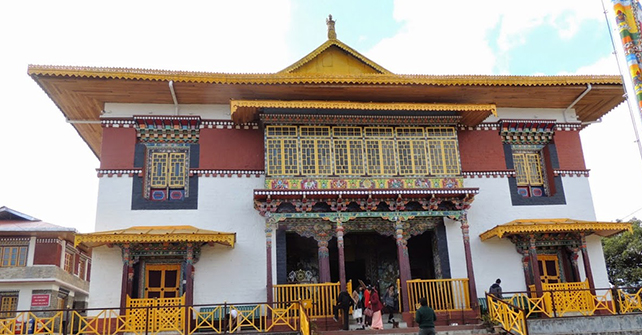 Pemayangtse Monastery

The Pemayangtse monastery is situated near the town of Pelling, one of the oldest and the most important monasteries of Sikkim.The unique feature of the monastery is that there is an intricately carved wooden structure located on the top floor displaying a heavenly sphere known as 'Zangdokpalri'. The monastery was built for "pure monks" (ta-tshang) meaning "monks of pure Tibetan lineage", celibate and without any physical abnormality. This practice is still retained. Only the monks of Pemayangtse Monastery are entitled to the title "ta-tshang".